Click here to view original web page at www.forexminute.com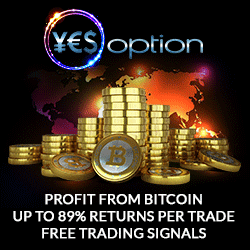 Elon Musk, the founder of Tesla Motors provided insight into what he thinks would be the future of Bitcoin. According to Musk, Bitcoin, which he feels is an absolute game-changer, is still widely being used to conduct illegal transactions. However, he believes that in some instances, specifically regarding the development of creative idea such as Bitcoin, illegal transactions can be important for regulators and developers in order to create a valid platform for it to operate.
Second hand electronics retailer CeX will support the use of Bitcoins for purchases and sales at all of its outlets across the UK. This move is due to a pilot project in Glasgow, which installed the first Bitcoin ATM in the region. According to management at CeX, their customers are not only looking for engaging products but additionally distinct payment methods.
When looking at the daily chart, BTC/USD continues to trade in a sideways direction, falling way below its upward sloping trend-line, which is a negative for the currency. Additionally, Bitcoin continues to trade well beneath its daily moving average, indicative of strong selling pressure. Furthermore, resistance continues to remain near $400, with support coming in at $367. As one may expect, the relative strength index for the BTC/USD has given a fresh sell signal and is currently showing no sign of a reversal, as is the momentum indicator, which is shifting towards the sell side. Traders should closely monitor the support zone near the $367 level, which many consider the make or break point for the digital currency.
Actionable Insight:
Long BTC/USD if it moves above $400, for an intermediate target at $441, with a strict stop loss below $372
Short BTC/USD if moves below $367, for an intermediate target at $321, with a strict stop loss above $373.