Click here to view original web page at www.forexminute.com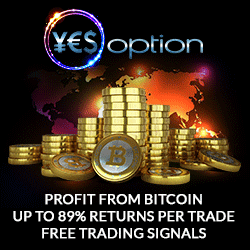 Coin Republic, a Singapore based Bitcoin brokerage recently hit the SG $1 million turnover, indicating strong long-term growth, which is undoubtedly beneficial. The exchange's founder, David Moskowitz believes that growth in the Asian market remains strong and sees many more people adopting Bitcoin as the currency of choice for online transactions.
Many experts believe that this growth bodes well for potential mass acceptance of Bitcoin not only in Singapore but in the region as a whole. With major consumer markets such as India and China out there for the taking, Bitcoin is primed for a big splash. Moskowitz believes that although Bitcoin prices are trending lower, acceptance of Bitcoin by major retail players like PayPal and Dell is tremendously positive going forward.
BTC/USD, which came under extreme selling pressure in yesterday's trading session, has picked up, trading flat to positive in today's Asian morning session. However, many analysts assume it might just be bears booking some profits post yesterday's heavy sell-off. Additionally, it broke below its important psychological support zone near the $350 level, which is bearish sign.
Furthermore, it is important to state that BTC/USD is trading below its daily moving average, highlighting the strong downwards trend it endured over the past few months. The stochastic oscillator is giving a clear sell signal and is additionally forming a lower-high, with the relative strength index indicating a strong sell.
Actionable Insight:
Short the BTC/USD at current levels for a near term target at $280 with a strict stop loss above $351
Long the BTC/USD only if it closes above $351 for a near term target at $387 strict stop loss below $345
Many experts believe that this growth bodes well for potential mass acceptance of Bitcoin not only […]