Click here to view original web page at www.forexminute.com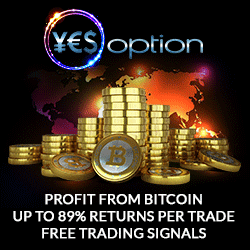 Elliot Insurance Brokers announced that it will now allow clients to pay for their insurance and other financial products through Bitcoin. This many analysts say is yet another positive for the crypto-currency.
Management at Elliot Insurance Brokers believe that by allowing clients to use Bitcoin for making payments, it's enabling there to be a greater inclusion of people into their financial services. They believe that Bitcoin provides its clients a cost-effective form of payment when compared to the traditional payment options. Greater inclusion into the financial sector is something that will greatly benefit Bitcoin down the road.
BTC/USD however, is still trending downwards at the moment, continuing its three week free-fall. The digital currency dipped its support zone near the $345 level, forming lower-highs and lower-lows, which is a bearish sign. This clearly implies that every rally in the stock is sold into by investors.
At the start of the Asian morning session, the BTC/USD opened higher but has been unable to sustain itself at those levels, which clearly displays the build-up of selling pressure. Additionally, it is imperative to state that the BTC/USD continues to trade well below its daily moving average.
The stochastic oscillator for the BTC/USD is giving a fresh sell signal and continues to form lower-highs, which analysts find troubling. Lastly, the relative strength index for the BTC/USD continues to trend in bearish territory and shows no signs of a reversal.
Actionable Insight:
Short the BTC/USD at current levels for an intermediate target at $280, with a strict stop loss above $345
Long the BTC/USD if it moves above $345 for an intermediate target at $367, with a strict stop loss below $321
inShare Bitcoin in Trouble? Elliot Insurance Brokers Feel Otherwise Yesoption Review 1 Like
Tweet 0inShare 1 Share Email CevherShare Like 1 Tweet inShare Share Email Elliot Insurance Brokers announced that it will now allow clients to pay for their insurance and other financial products through Bitcoin. This many analysts say is yet another positive for the crypto-currency.Management […]