Click here to view original web page at www.coinspeaker.com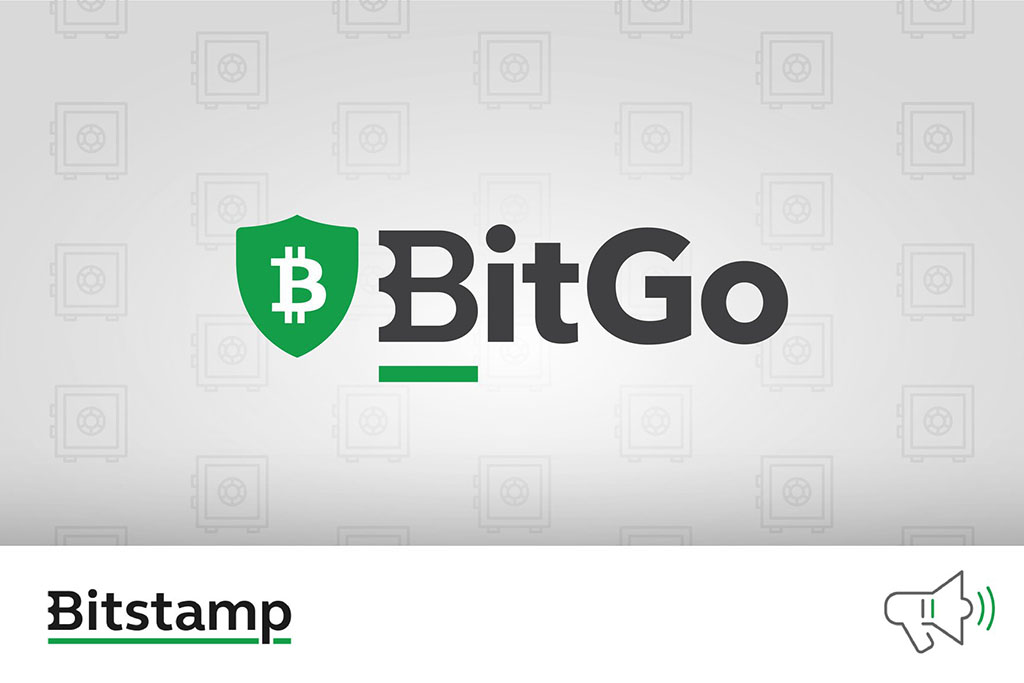 Bitstamp and BitGo announced their partnership aiming to offer clients secure storage for cryptocurrency assets using safer tactics such as private account keys and on-chain asset segregation.
Bitstamp ranks among the biggest crypto exchanges in Europe. On October 9, the exchange announced that it is enhancing its relationship with digital financial services provider BitGo. The digital asset financial services firm will offer secure storage for cryptocurrency assets under management at the exchange.
BitGo is now tapped to offer custodial services to the biggest exchange in Europe by trading volume. Starting on October 10, Bitstamp will give BitGo custody of its clients' digital tokens. That means the Bitstamp client assets will now be transferred to BitGo wallets. Both firms declined to announce the total amount and what types of assets will feature in the new joint management.
The custodial services offer traders with safer storage tactics such as private account keys and on-chain asset segregation. The CTO of Bitstamp, David Osojnik, thinks the move could result in a stronger institutional presence in the cryptocurrency space. He said:
"BitGo has been one of our most trusted partners for many years, and this is a natural extension of our relationship. Their exclusive focus on institutional services has allowed them to develop the tech and processes necessary for running a robust and compliant crypto exchange."
Multi-Million Dollar Insurance Policy
BitGo reportedly uses the Class III bank-grade vaults for the cold storage of their virtual assets. In the October 9 press release, BitGo Custody will secure Bitstamp's assets completely in cold storage and protected by BitGo's $100 million insurance policy. The policy is provided through Lloyd's of London and it will cover against theft and loss of cryptographic keys.
According to data from Coin360, Bitstamp ranks as the 11th biggest crypto exchange by daily trade volume. The crypto exchange currently has a reported 24-hour volume of $150.7 million. One company representative stated that BitGo has more than 300 clients for its custodial and trust services. He added:
"We considered all available options, but believe BitGo is a good match, because we see them as a pioneer in the industry and an essential piece of the crypto ecosystem. That said, we plan on diversifying our custody options in the future to serve the different needs of our diverse customer base."
Bitstamp and BitGo have a legacy of working together with the exchange starting to use BitGo's hot wallet years ago. Bitstamp ranks among the oldest crypto exchanges and it partnered with Stockholm-based Cinnober in 2018 to overhaul its matching engine. That enabled the exchange to act as a "de facto" clearinghouse.
Additionally, Bitstamp was given a BitLicense from the New York State Department of Financial Services (NYSDFS) in April. It will also strive to expand its New York-based team. The CEO of BitGo, Mike Belshe, said:
"Institutions need a lot more than an app with pretty charts. They need proper security, which includes technology, people, and processes, and they need exceptional client service. We're proud to have earned Bitstamp's trust and their business."
Previous reports revealed that BitGo launched a new staking service for customers who store their assets with its qualified custodian subsidiary BitGo Trust. This new service will first launch with altcoins Algorand (ALGO) and Dash (DASH).