Click here to view original web page at www.moneycontrol.com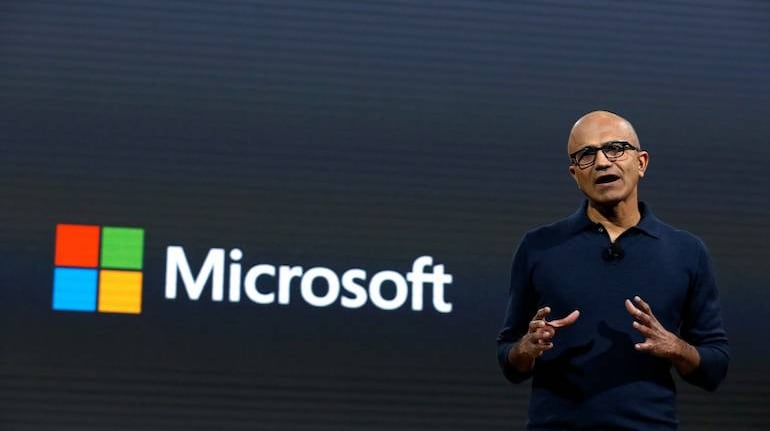 Metaverse, where people can traverse the virtual world in digital avatars, is the next thing for Microsoft, and the company is approaching this carefully, said Satya Nadella, CEO - Microsoft.
Speaking at the Microsoft FutureReady event on January 11, Nadella said, "For years, we have been talking about creating digital representation (of us) and now we have the opportunity to do so and bring humanity with us (through metaverse)."
This focus comes at a time when the social media giant Facebook rebranded itself as Meta and is investing $10 billion to build the metaverse. Microsoft too is building capabilities for both consumers and enterprises to access the metaverse.
During the company's event in November 2021, Microsoft announced that it will launch Mesh for Microsoft Teams, the firm's video-conferencing platform, which will be the gateway to the metaverse.
People can create their own digital avatars and interact/collaborate in a virtual environment, say a virtual office space, simply by plugging into the virtual reality headset like Microsoft's HoloLens. Mesh is set for launch in 2022.
The idea is to just connect with colleagues through videoconferencing, or playing games, but actually being with them.
LIVE | Top Tech Leaders At Microsoft FutureReady: Latest Updates
Nadella said, "Human presence is the ultimate connection. You and I can have a meeting where we are all present together without actually being physically present. That's the next thing and we are approaching this thoughtfully."
"We are taking these platform capabilities, and building them into our own first-party applications like teams, features like grid views together more and presented more than teams mark the beginning of bringing to the immersive experiences to collaboration. But human presence is the ultimate connection. When you and I can have a meeting, where we are all present together without actually being physically present," explained Nadella.
According to him, the metaverse is not just transforming how we see the world but also how all of us actively participate in it.